Details of 1000L Brew House
The tanks and piping works were finished, before shipping to Netherlands, we invited our client come to inspect the system and talk about the further cooperation.
This system will be packaged and shipped to Rotterdam on 29th this month, welcome to visit the coming installation on site.
2-1. 1000L brew house for our client from Netherlands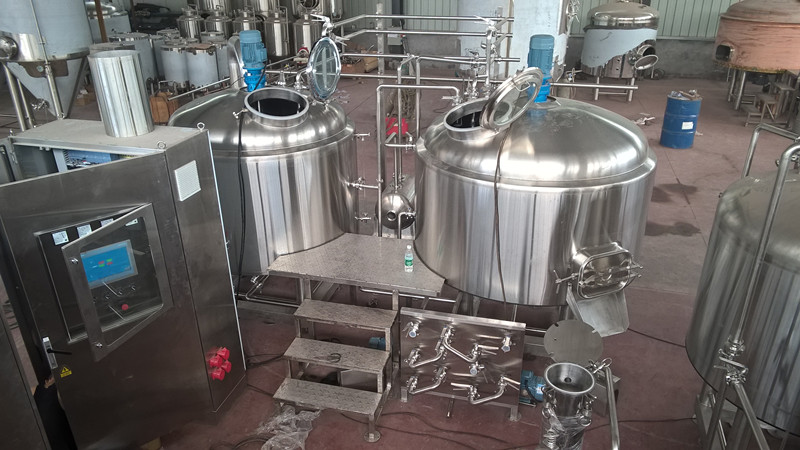 2-2. 1000L brew house: mash tun, lauter tun. Control cabinet with Siemens touch screen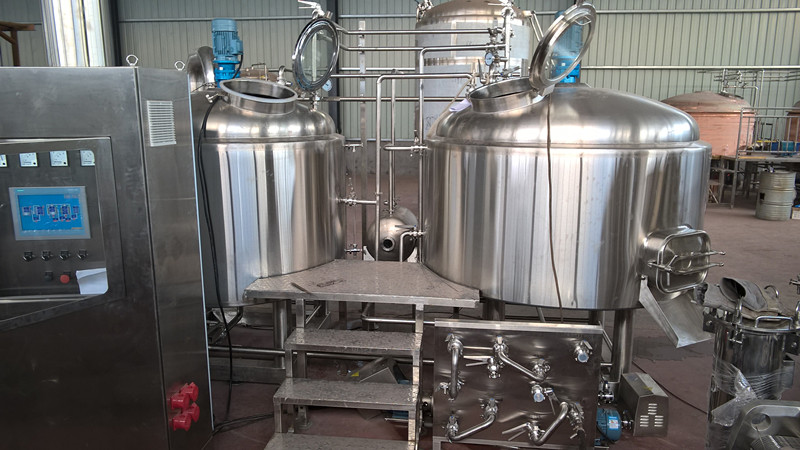 2-3. 1000L brew house: whirlpool tank, hot water tank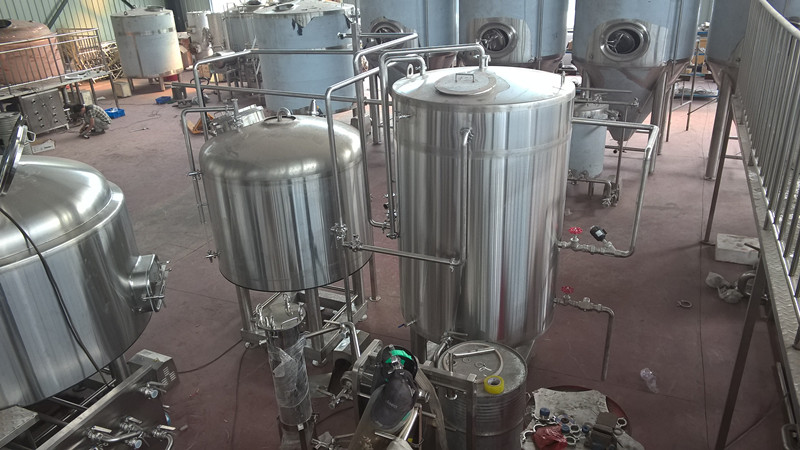 2-4. Paddle in the mash tun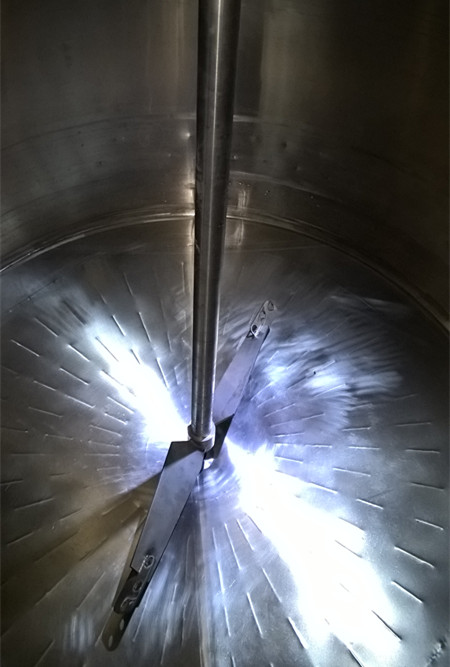 2-5. Blade in the lauter tun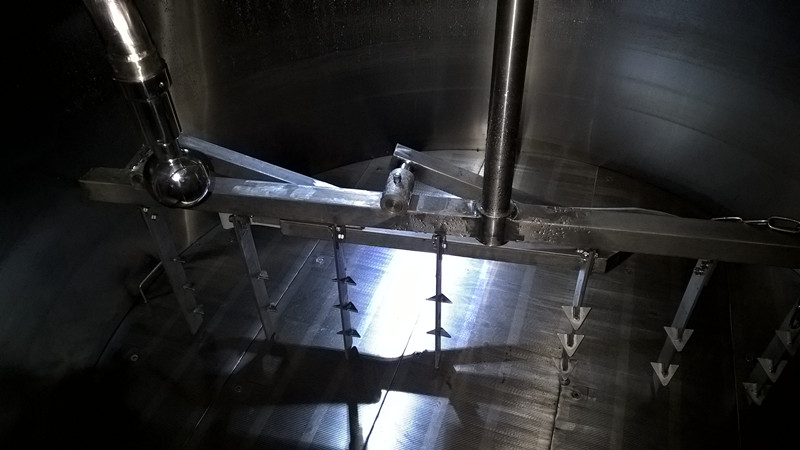 2-6. Fermenters for the 1000L brew house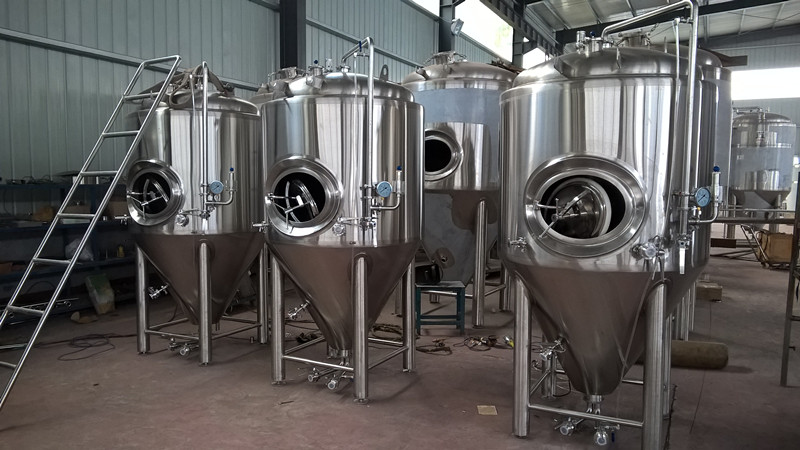 2-7. Inside of inner tank bottom cone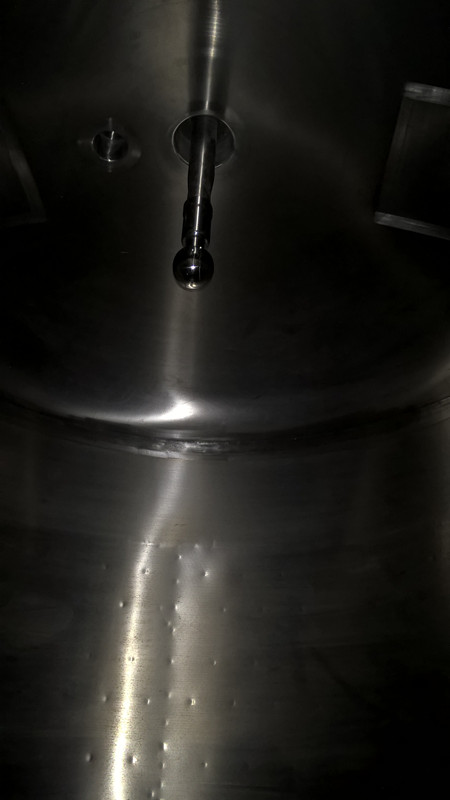 2-8. Inside of inner tank cylinder and top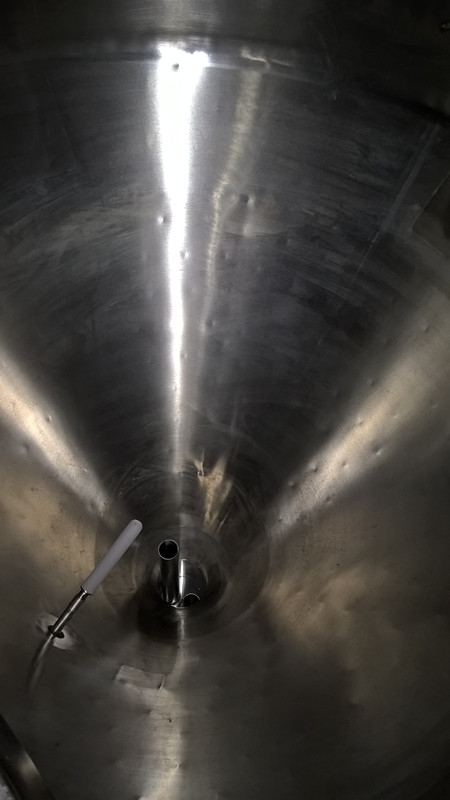 3-1. Client comes to inspect the unit and the testing.