The yeast flavour is unpleasant for beer, especially takes place yeast autolysis. The beer with yeast flavour generally with greater PH, darker color and poor foam. As a Microbrewery Equipment Supplier, share with you.

There typically factors cause this issue: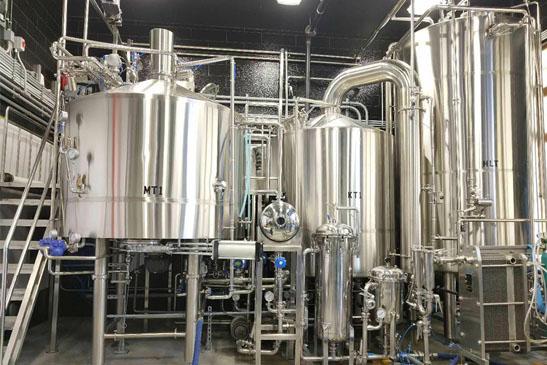 Craft Brewery Equipment
( 1 ) excessive yeast, or made use of anile yeast which might take place autolysis quickly.
( 2 )With a unreasonable temperature level managing. At the end of diacetyl reduction duration, if the beer temperature level at bottom of the tank with huge distinction to the up side, it will trigger a strong convection, that would be a problem for yeast settling.
( 3 )If the cleared up yeast did not being released in a timely manner, the old yeast would certainly remain for a long period of time at bottom cone, that would certainly cause a greater temperature at bottom which might quickly give rise to autolysis.
( 4 )The greater beer storage space temperature as well as longer beer storage space time both might give rise to yeast autolysis as well as releasing fat. That would certainly trigger uneasy scent flavour and also not good for the beer foam.
( 5 )The sanitary trouble such as the piping or dead corner mould will trigger the yeast flavour in beer.
As well as there are also some approaches might prevent the above problems:
( 1 )The included yeast capacity can not go beyond 1%, and have to within 8 generations. An often examination is required to ensure the yeast under a good condition.
( 2 )Under completion duration of diacetyl reduction, the temperature level inside of the container must be managed equally, specifically for the up and bottom of the container inside.
( 3 )The yeast be discharged on schedule at the late duration of fermentation for yeast autolysis.
( 4 )Please take notice of the material of Decyl Decanoate in beer. Its would increase if yeast autolysis.
Our company also has Craft Brewery Equipment on sale, welcome to consult.