It may be the most widely used term in bars, restaurants, and bottle shops in a decade, but what exactly makes beer a "craft beer"?

The term "craft beer" is widely used on beer labels and menus around the world. But what makes beer really a craft beer? What does "craft" mean? Let Craft Beer Definition Supplier explain: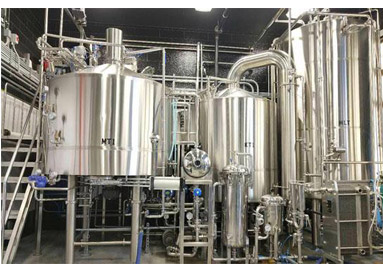 10 hl Craft Brewery System
What is craft beer?
The term craft beer is often used incorrectly and most commonly refers to beers brewed by small independent breweries that produce only a small amount of production each year. However, how to define "small output" may become obscure, because there is no set definition for the true meaning of small-scale operations. This topic has become a point of contention in the beer brewing world. Generally speaking, when we talk about craft beer, we are referring to beers brewed by independent breweries that are not owned by (or silently owned by) large companies. This is a beer produced by a brewery, where "craftsmanship" is the key.
In many cases, large operators can buy craft beer companies, which begs the question: Is beer still considered craft beer? In many cases, this is not the case, because beer has become a mass-produced commodity and therefore is not technically a "handicraft" product. This does not necessarily mean that beer will no longer be a premium beverage-it just means that beer is produced and widely sold by a large company, which means it is not a "craft brew". However, many large beer companies still label their beer as "craft beer."
What to look for when choosing a craft beer
For the best small-scale craft beer, it is a good idea to find independent breweries that use local ingredients and produce innovative, interesting and limited edition beers. Usually, craft brewers will use traditional methods to brew craft beer, and at the same time use flavor combinations and styles to develop creativity.
If you are interested in 10 hl Craft Brewery System, click here.