Setting up a brewery is an expensive business and your biggest expense is likely to be the purchase of beer brewing equipment. Price is the main driver for breweries sourcing beer equipment from China. The main concern for many brewers is: How do I source brewing equipment from China? How do you ensure that all the accessories in the equipment are intact?
As an excellent brewing equipment manufacturer in China, ZYBREW will share with you some tips for buying quality brewing equipment from China.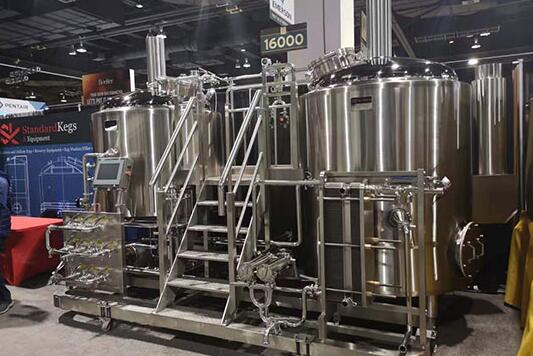 The brewery equipment in China
After more than ten years of development, China beer brewery equipment are upgraded faster and faster, and gradually bring a new wind of the beer industry, rich the domestic beer culture, China still constantly explore new issues and policies on technology, equipment, management, marketing, to truly meet In international markets, some countries beer breweries have been able to provide a wide range of products and services to meet the needs of modern consumers.
In international markets, some countries beer brewing equipment level is relatively backward, brewing scale is not large, technology is not high, the In international markets, some countries beer brewing equipment level is relatively backward, brewing scale is not large, technology is not high, the device basically rely on imports, this provides a strong growth market for beer equipment manufacturer. In opening up this part of the international market, the price advantage will be more large.
Throughout the world market, micro beer brewing equipment demand is increasing, related services market capacity is improving. With the constant update of new technology, new products, new materials of packaging equipment business, related services capacity is rising, we can still see the broad prospects of our beer brewing equipment on the world market.
Buy online or from businesses
Today, people buy many goods online. Of course, brewing equipment can also be purchased online, and for small home brewing equipment you can choose to buy it on Amazon. But for larger brewing equipment, consider buying from Alibaba, a Chinese B2B website. When buying online, you'll need to shop around, look for reviews, check seller ratings, and get advice from friends or family or brewing consultants.
You wouldn't blindly choose to buy from the first site you visit, even if there happens to be an item you need. Of course, you probably won't choose the cheapest option. You need to have a general idea of the seller or company and feel that they are trustworthy before you choose to buy. The same goes for buying brewing equipment from China. You need to know the manufacturer before you can feel comfortable buying equipment and starting your brewery.
When buying online, browse customer reviews of potential suppliers, or you can talk to their previous customers. Any legitimate Chinese brewing equipment supplier will be happy for you to talk to a brewery they have worked with before. Ideally, you can visit their brewery in person. There is nothing more reassuring than seeing it for yourself. If you would like to visit one of our client's breweries, you can contact us directly. We will provide you with an invitation to the local brewery project and you can inquire about the progress of their project and solutions to problems that arise.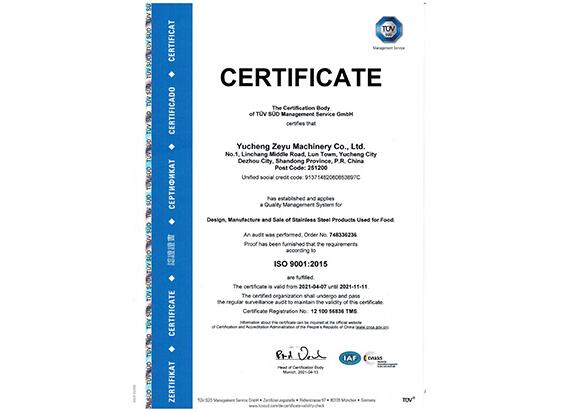 Provide a complete list of equipment and appropriate specifications
In order to give your brewery project a better chance of success, you need to be properly prepared. It all starts with your equipment list and the right equipment specifications. This way you know very well what kind of equipment you need. For example
▴ Do you plan to produce primarily beer?
▴ How many containers will your brewery have?
▴ What is your preferred heating method?
▴ How many fermenters will you need and what size and configuration do you need?
▴ Would a horizontal fermenter be more appropriate?
▴ Do you produce many high-alcohol beers? Do you need oversized saccharification barrels?
In addition, there are a number of requirements for brewery equipment.
▴ Steam condensing chimney on the kettle heat exchanger
▴ Mash harrows and plows
▴ Individual 1.5-inch BSB fittings that come with vessel-mounted steam piping, traps, strainers, and valves that are ready to connect to the existing steam network
The more specific your equipment requirements are, the better the project will be. For example, consider the height of the grain outlet access hole used to store fee grains. Your requirements are precise and do not leave it up to the manufacturer to decide, thus reducing accidents. Feedback, questions and responses from the manufacturer are good indicators of progress throughout the project. For example, you can communicate to determine if there are good engineers on the manufacturer's team. This is because they will produce equipment drawings and layouts in a timely manner based on your requirements.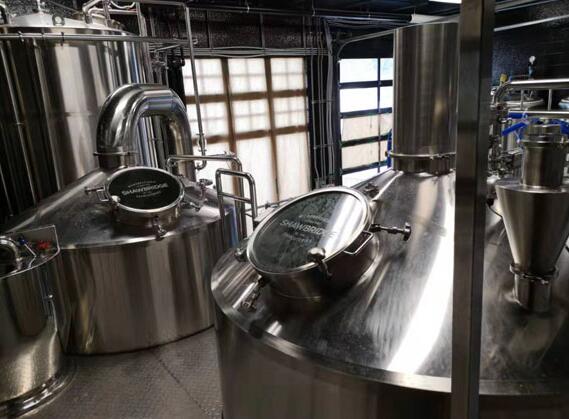 Compare price differences between manufacturers
After you have completed your research on the brewery project and obtained a shortlist of potential manufacturers, you can get a quote for your project. Depending on your list of brewers, the price difference between manufacturers can be around 20% to 30%. After obtaining quotes from each supplier, you can break the quotes into smaller units to compare prices between them at
▴ Heating systems
▴Brewery equipment
▴Keg cleaners
▴Cellar tanks
▴ Glycol systems
These are just a few examples, but it may raise some anomalies. If anything stands out compared to other suppliers, it is worth asking the manufacturer for costs.
Price negotiation
When buying brewing equipment domestically, there is some wiggle room in price. You can negotiate with the manufacturer. When you and the manufacturer offer a price reduction, you can get the ideal price. However, price reductions are limited because many manufacturers have very low profit margins. So if you negotiate an unrealistic price and they agree, you may end up with inferior equipment. For example, they may change the grade of stainless steel to reduce costs. That's why we recommend inspections during the equipment manufacturing process.
We know of a brewery that haggled very hard on price and, in the end, the manufacturer delivered some very poor equipment. When the brewery complained to the manufacturer, they were told "you get what you pay for!" . You need to let the brewery manufacturer make some of the profit, because they need to pay wages too.
We offer the most complete service
It is perfectly possible to get quality brewing equipment at a good price in China. But you need to ensure: good communication from the manufacturer, clarity on your requirements, a written agreement (agreed list of specifications), understanding that the manufacturer also wants to make a profit, an agreed payment plan that suits both parties, and ensuring that checks are carried out at key stages.
As you can see, there are many factors to consider when buying high quality Chinese brewing equipment. However, if you choose ZYBREW, we will provide you with the most complete service. If you need help with this, please contact us.