1000L Brew House Detection
This is a three vessel brew house: tank on the left is mash tun, upper level on the right tank is lauter tun, lower level is kettle and whirlpool tank.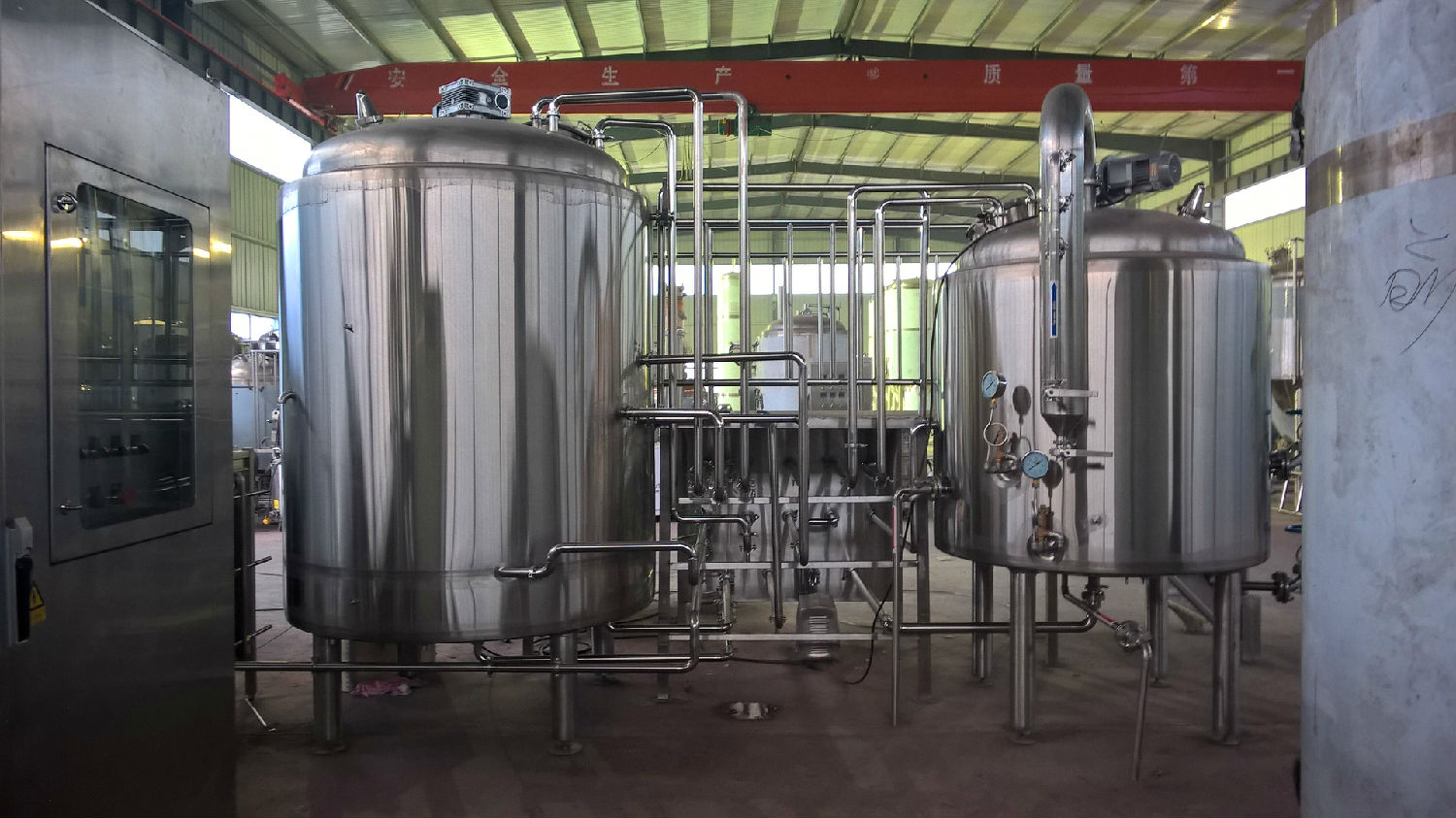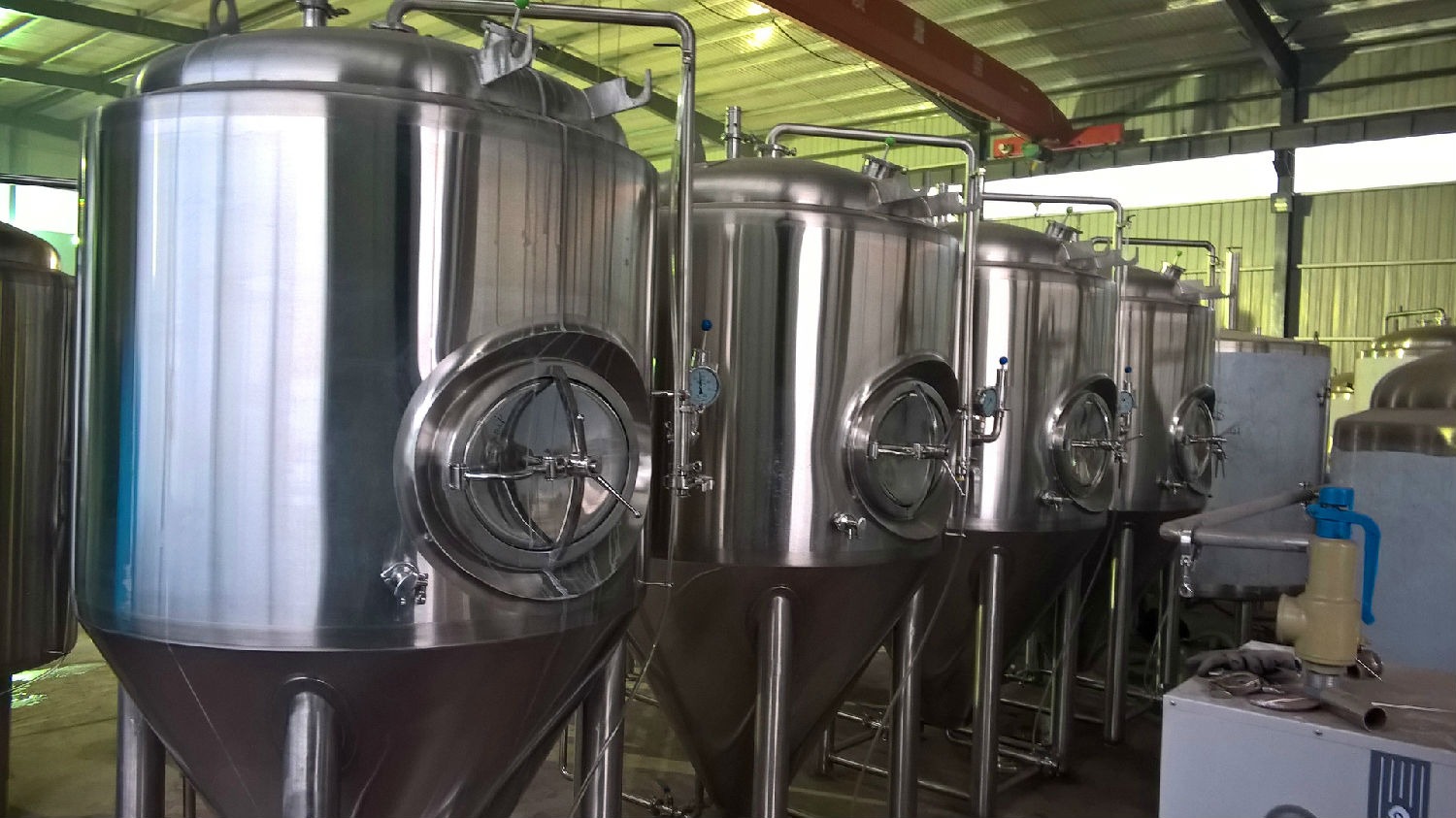 Before shipment, we'll test the pressure and leakage of the fermenters and brite tanks. For the cooling pipes, we'll connect the fermenters and brite tanks with pipings, one reason is for testing, the other is to save clients' labor cost. Just make sure the tanks are in right place, then connect the pipings with tri clamp. In addition, the dry hopping port is an optional item on fermenters or brite tanks. Inside of the fermenter, single welded double shape makes the welding line smooth. Normally inner tank will be polished at 0.6μm, this could be customized. The inner tank pickling and passivation could be the optional item.