The Multiple Options Of Vessel combinations 2
A buffer tank is usually configured between the lauter and the kettle, to help protect the tanks and avoid any potential sucking problem during lautering process.
Client has many choices for heating method of the Brew House : electric, steam or direct fire.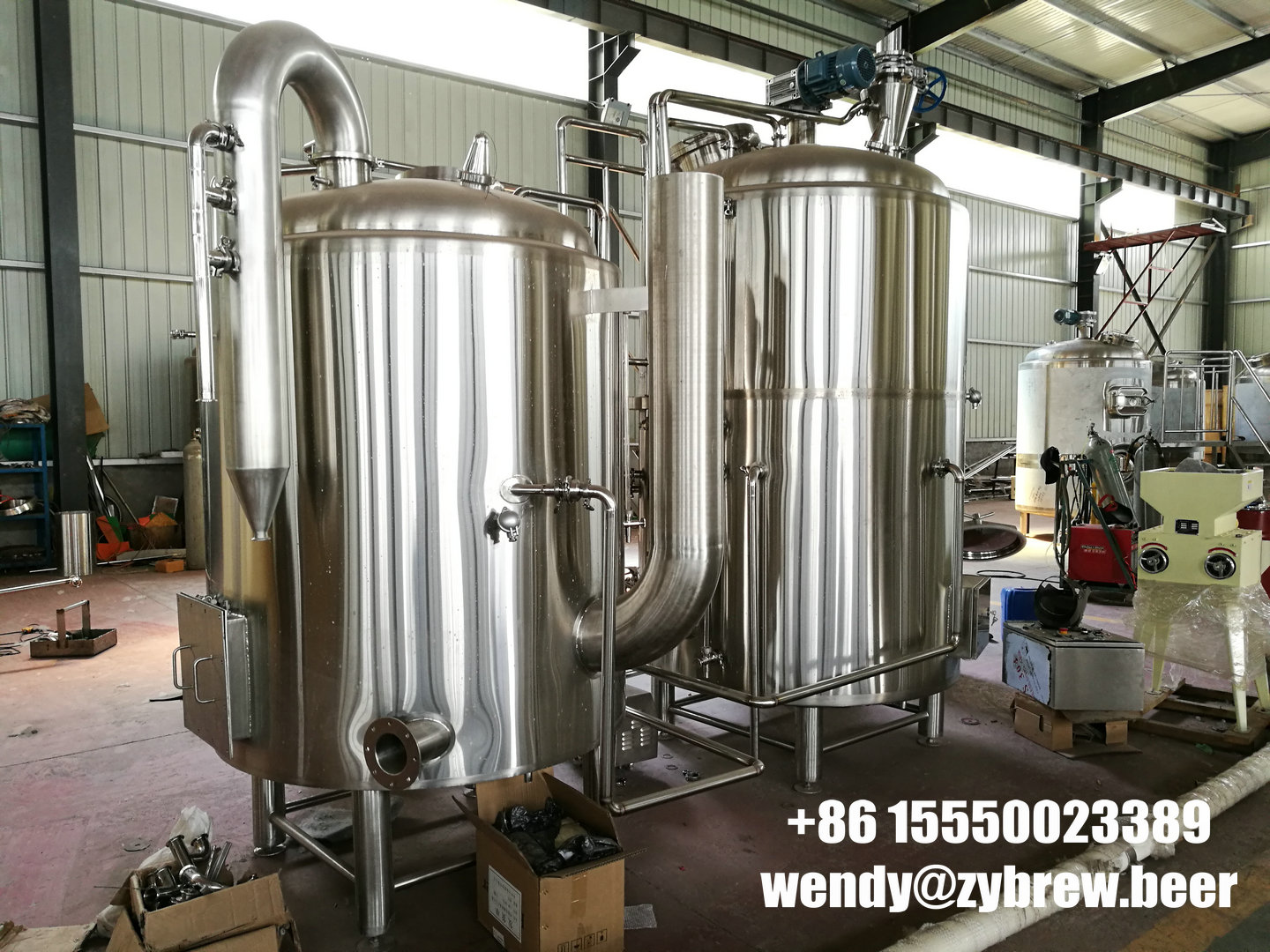 - Electric heating: heating elements in bottom side of the boil kettle, and the electric power/voltage could be designed according to client's local requirement(single or three phase)
- Steam heating: adopt a steam boil for steam generating, and the steam boiler could be fueled by electricity, gas (natural gas, LPG, LNG) or diesel
- Direct fire heating: equipped with firing chamber and burner
Please don't hesitate to contact us if you are looking for new brewhouse for your brewery, send your price inquiry to info@zybrew.beer , we are pleased to send you more specifications and our latest price.