10BBL Compact Brew House Successfully Installed At Denmark
Our 10BBL Compact Brew House just reached to our client in Denmark. We displayed this brew house at CBB exhibition in Shanghai last year. The brew house is designed as actual building layout, we find the best position for piping going and valve operation. All pipe welding joint will be inspected, to make sure right welding effect.
Platform is typically designed as the exact building sketch, to make full use of space and guarantee enough operating space. The main fold is for concentrated operation, which helps lower the labor cost.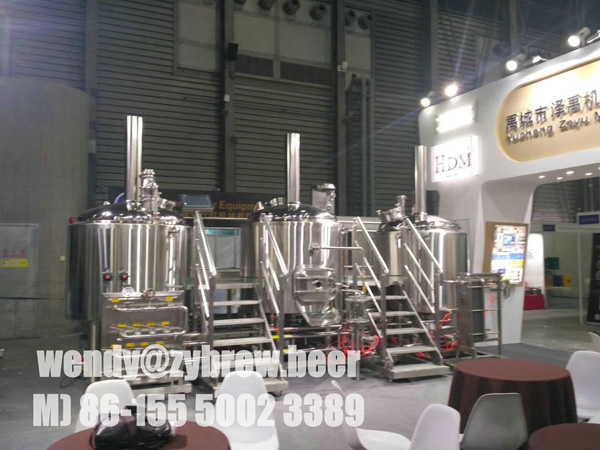 The whole brew house is installed on a platform, like the brewhouse we used for the exhibition in Shanghai. So you just have a compact brewhouse from the container, move it and put at the right position in the brewery.
For purchase, please contact info@zybrew.beer .Or call 86-534-7776161 for more details. Cheers!