We Complete 10BBL Micro Brewery System recently.
- Three Vessel Brewhouse, mash, lauter, boil kettle with whirlpool combined
- Grist Hopper, suitable height perfectly fits client's building
- 10BBL Fermenters, conical jacketed unitanks, holding 2 bar pressure
- CIP cart, with caustic tanks, pump fixed on portable trolley
Reasonable design of the Brew House is the key factor in brewer's brewing process, system working efficiency and usage life. And layout of vessel and piping make big difference too.
Supplier's experience and knowledge reflected on the Distillery Equipment they can make.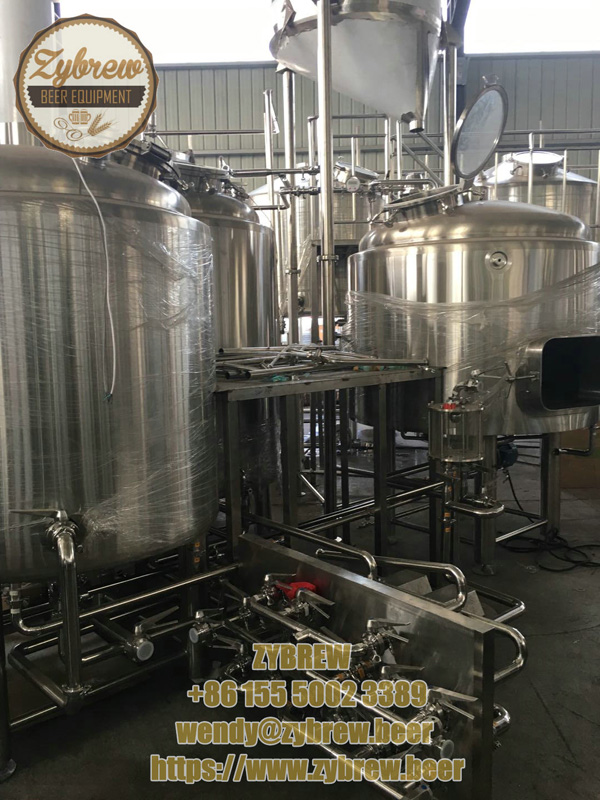 ZYBREW always focus more on details, and is aiming to provide the most reasonable design for every client. Please contact us info@zybrew.beer for more professional consulting, we can provide you plan for your whole brewery plant, first stage, second stage...
You can also visit our homepage www.zybrew.beer to know better about ZYBREW.
Don't hesitate to send us inquiries, not matter you are setting up a new brewery or a brewpub, or doing brewery expansion, we can help you.
Cheers!