The Professional Manufacturer Of Three Vessel Brew House
Three Vessel Brew House, efficient production capacity 2500Liters per brew, perfect for large microbreweries and commercial breweries.
Including:
❀ Mash Tun
❀ Lauter Tun
❀ Kettle Whirlpool Tank
❀ Wort grant
❀ Heat exchanger
❀ Pumps
❀ Skidproof platform
❀ All stainless steel piping and insulation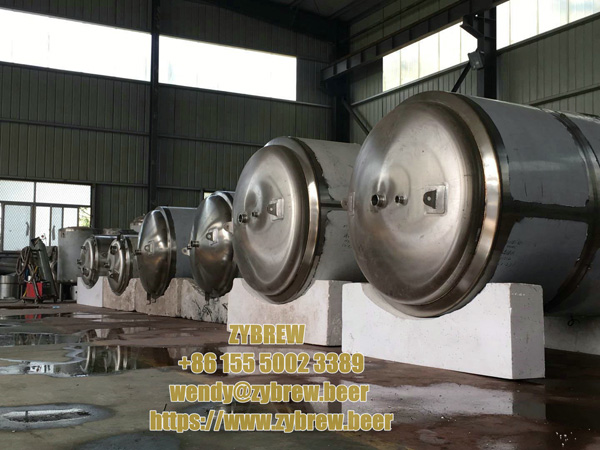 Both mash tun and lauter tun equipped with bottom stir and motor driver. Wedge wired false bottom and reasonable design of wort pipes and under outlets to achieve the highest lautering efficiency.
News: a 100% new three vessel brewhouse is just produced for stock increase of 2019, which can be shipped within 20 days, the piping and platform can be designed and manufactured based on client's building.
For more details, please send us emails to info@zybrew.beer.