As the craft beer market grows rapidly, more and more small breweries are considering their expansion plans. This is a big deal for small brewery or beer bar owners (as demand increases), and for us too! But as a brewery equipment supplier, we need to focus more on how we can adapt to the future needs of small breweries.
We recently completed a brewery expansion project that we hope will provide some advice to any brewery owner planning to upgrade their brewery or brew bar.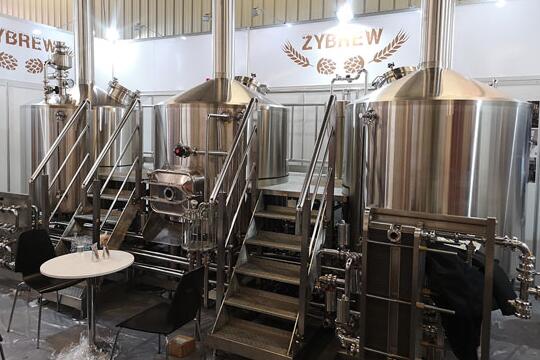 Spend enough time communicating and remain patient
We received an inquiry from a client looking to improve his filters by adding four 10bbl fermentation tanks, two beer tanks, and some accessories for his brewing company.
The client's to do/add list included:
1. 5 barrel brewery
▸ Add a grain slide to his filter barrel.
▸ Add a hop blocker to his kettle.
▸ Customized a stainless steel mashing paddle for his 5bbl mashing bucket.
2. Cellar Tank
1) Add four 10bbl fermentation tanks
▸His brewery has several 5bbl fermentation tanks, and to make them all look good, we designed the new 10bbl fermentation tank with the same level of glycol inlet and outlet as the existing 5bbl fermentation tank.
▸ Ladder support
▸Hose hooks
▸ Exact size of thermometer sleeve
▸ Rotating shelf arm
2) Add two 10bbl BBTs.
▸ Same level of glycol outlet
▸ Ladder hooks
3) Electric room dehumidifier
Need a lot of fittings and accessories such as butterfly valves, sampling taps, spinning valves, carbon stones, sight glasses, tees, E blow, PT100, etc. We have the capability and really like this project. Transforming a small business into a multi-million dollar enterprise has given us a lot of pleasure.
When providing solutions to our customers, we are considering things like:
▸What is the working pressure of the tank
▸What is the surface finish of the brewery's existing tanks
▸What is the layout of the brewery
▸What is the brewer thinking about? Any ideas or specific plans?
▸What is the condition of the existing fermenters and BBTs
▸What are the dimensions of all ports in the existing cellar tanks
▸Is there enough space or are we working with limited space in the brewery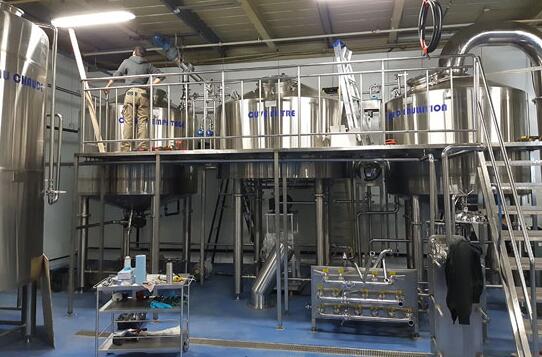 Best brewing equipment supplier
If you are looking to purchase commercial brewing equipment, there are many sources to choose from, but Zeyu is probably your best bet. We supply state-of-the-art, modern brewing equipment to breweries and bars around the world. This includes: beer tanks, brewing systems, control systems, hops and malt technology.
We are the leading brewing equipment manufacturer in China and can provide you with brewing equipment to suit your budget. We will provide you with product descriptions and our team of engineers will provide you with the best advice and best practices when setting up your brewery. Dealing with us means you don't have to worry about equipment usage and after-sales issues, we have you covered.
The brewing equipment we supply is brand new. For second-handed equipment with a very limited lifespan, say no more.
We can provide you with custom brewing equipment to meet the needs of any customer.
Today, many people are not completely satisfied with the taste of industrial beer. Brewing beer at home is a wonderful solution, and we can provide home brewing equipment to quickly brew the beer you like. It's easy to operate and technologically advanced. Best of all, you'll get the hang of it in no time.
If you would like to purchase any brewing equipment, please be sure to contact us and we will get back to you as soon as possible.
Cheers!