The Application of Micro Brewery in Beer Enterprises
Nowadays micro brewery has the following applications mainly in beer production enterprises.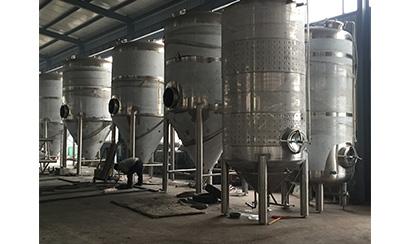 1. For the development of new kind of beer. Normally there would be some problems during the development period. So it must be an economic waste and production influence during large-scale experimental production. There is no doubt that it is the first and best choice to use micro brewery for beer industries.
2. For experiments of new technology and process.
3. For the examine for the quality of raw materials and index standard, which is more close to mass production, avoiding the quality problem caused by raw material.
4. Micro brewery is not only for enterprise experiments, also a window of displaying information. Because its beautiful appearance, many enterprises treat it as an important scenic spot in their industry travel. Some enterprises build a small bar, offering beer and taste. Such a good idea.
We can offer micro brewery with 10000L/100HL, 5000L/50HL, 4000L/40HL, 3000L/30HL, 2000L/20HL, 1500L/15HL, 1000L/10HL, 500L/50HL.