The History and Growth of a Beer Giant
Beer, it's delicious, and according to one wise American politician, it's "proof that God wants us to be happy. This delicious elixir has been bringing pleasure to mankind for thousands of years. In fact, there is evidence that it was brewed in ancient Mesopotamia around 6000 B.C.
So how did we get to where we are today? Let's go back to the early 1900s in the United States, when there were thousands of local brewers. in 1910, there were 1,568 independent brewers. However, as expected, prohibition wiped out the majority of breweries, and by 1934, the number of breweries had plummeted to 331.
To understand how we came into contact with thousands of brewers over the next few decades, we can start by looking at beer through the lens of "economies of scale". Economies of scale are phenomena in which companies gain a competitive advantage by selling more volume, usually, but not always, associated with costs.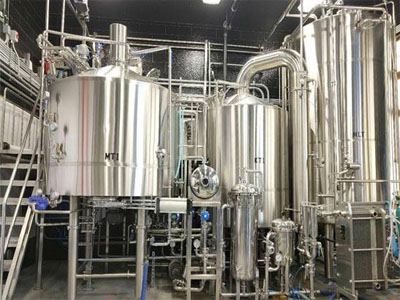 Generally speaking, there are economies of scale in beer production. After the industrial revolution, the brewing process became more efficient and was able to take advantage of larger batches, which allowed larger brewers to experience the advantages of smaller brewers. If you have a 5-barrel system, you are producing much more labor per barrel than a 30-barrel system. In addition, if you are sourcing raw materials for multiple large breweries across the country and around the world, you will have better negotiating power with your suppliers and get favorable pricing terms.
Another advantage of scale becomes apparent when advances in refrigeration technology allow brewers to transport beer over long distances. Prior to adopting this technology, you could not continue to expand your saccharification plant because you would saturate the local market. However, once you can more easily transport beer over long distances, you can begin to leverage large facilities and then sell them to many different cities.
One advantage that paves the way for global beer giants is the scale of mass marketing. Mass marketing channels such as national television commercials provide companies with an unprecedented ability to reach millions of consumers with a single ad.
Let's say the cost of a single ad is $1 million. If you sell 1 million kegs of beer in a year, the cost per keg is $1. However, if you sell only 10K BBL of beer, the cost per BBL for the same ad is $100! This economic reality provides a huge competitive advantage to any brewer who can expand their range domestically and internationally.
Not surprisingly, the 1970s and 80s saw a wave of major players in the industry dominating and consolidating the market.
In 1980, there were only 92 breweries in the United States.
However, by 2014, that number had surged to 4,269.
What happened?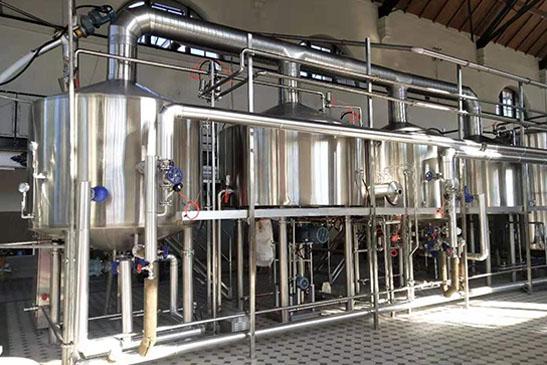 Economies of scale in production and marketing
Thus, the two key drivers of consolidation were economies of scale in production and marketing. As expected, multinational breweries began to compete fiercely along these two dimensions. They took all the costs, and arguably all the flavors, out of the brewing process to create bland, uniform beers. Saving a few cents per barrel of beer savings equates to millions of dollars in added profits.
As mass-produced beers began to taste more uniform and mass-produced, many consumers demanded more. In the UK, a voluntary consumer organization called the Campaign for Real Ale or CAMRA began promoting high quality craft beer.
In the United States, the regulatory track for craft beer began with the Cranston Act of 1979, which legalized home brewing. The government also reduced excise taxes for brewers with annual sales of less than 2 million barrels.
Combining a surge in consumer preference with a regulatory structure to encourage new brewers to participate led to a major shift in beer consumption patterns.
While unable to take advantage of the same economies of scale or distribution reach, craft brewers were able to fill the huge void left by multinational corporations. This shift in consumer preference not only appreciated better tasting beer, but also created an interest in supporting local businesses.
Another major shift in the structure of the economy has been the decline of the Internet and single channels such as television and radio. This has allowed many craft brewers to achieve regional and national reach. In addition, new brewers can access a wealth of information via the Internet and connect with other brewers who are building open communities to help each other.
This change changes the benefits of economies of scale, as flexible breweries are able to build strong customer appeal by promoting high-quality beers from local businesses. Even regulators have managed to get on board, as craft breweries have many more jobs per barrel brewed than larger breweries.
According to a study by the Brewers Association, there were more than 4,000 breweries in the U.S. in 2015, an increase of nearly 20 percent over the previous year.
It's a great time to be a beer drinker.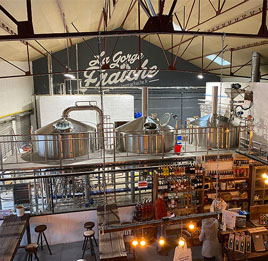 What's next?
While craft beer continues to grow rapidly, there is one area that looks like it needs improvement. Over 35% of brewing capacity has been paid for but not used. While this may be a growing pain, it also means the industry as a whole could be more efficient.
We are optimistic about the continued growth of the industry, but want to help brewers improve their capacity utilization in the marketplace.
We expect demand and innovation to continue to grow as new technologies come online and discerning millennials become an important part of the beer market.
Cheers!